Do you ever wake up feeling anxious and carry that feeling around with you all day?
It's tough, right?
It can make it hard to maintain relationships or even hold down a job.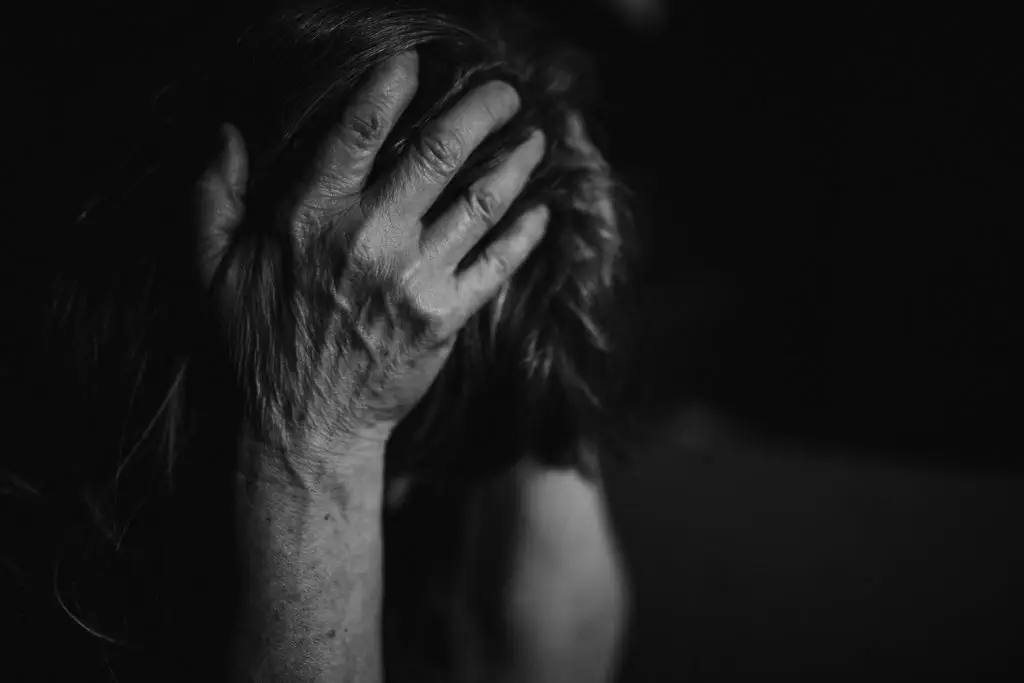 Living with the effects of trauma is no joke. Sometimes, it's been with you for so long that you don't even realize it's the root cause of your struggles in life. You might think that everyone feels a little unhappy in their job, or has trouble with intimacy, or that everyone wakes up feeling anxious.
But let me tell you, trauma can make itself known in some pretty obvious ways too. Defining trauma can mean you're unable to leave the house, you may deal with flashbacks and nightmares, or you may even suffer from chronic depression. It shakes your whole world, leaving you feeling lost, on edge, and disconnected.
And the worst part is that these symptoms can really take a toll on your overall well-being. They can affect your relationships, your work, and your overall happiness. Trauma messes with your sense of safety, and that can have lasting effects on your life.
When you experience deeply distressing or disturbing events that overwhelm your ability to cope, it's called trauma.
Trauma can come from different sources, maybe physical or sexual abuse, accidents, violence, serious medical diagnoses, or sudden loss. Once your perception of the world as a safe place has been shattered, you can feel incredibly vulnerable.
Things that used to feel secure can now trigger anxiety and a sense of threat. This puts a heavy burden on your body – physically, emotionally, and energetically. As a result, you might find yourself dealing with chronic anxiety, depression, nightmares, intimacy issues, or trouble with concentration and sleep.
The traditional ways of dealing with trauma can be slow and not always successful. Usually, they involve a mix of medication and talk therapy. While this can help some people, it can also leave others feeling stuck in a never-ending cycle of negativity.
Psychology has made great strides in understanding and treating trauma, but for many, it's just not enough. In fact, if you have an inexperienced therapist, it might even make things worse and make you feel even more vulnerable.
And while medication can temporarily relieve symptoms, it's not a good long-term solution. It can make you feel tired, unmotivated, and empty. Plus, it doesn't actually address the root cause of the trauma.
But here's the good news: you don't have to continue living in your trauma's shadow.
There is hope for healing and reclaiming your life. To truly heal, it's important to work on an energetic level. Energy Healing is a highly effective approach because it recognizes that trauma isn't just a physical or mental experience; it's deeply rooted in your Energy Fields.
Trauma disrupts the flow of your essential Life Force Energy, causing ongoing emotional, mental, and physical distress. By addressing this energetic aspect, you can release the blockages and imbalances caused by trauma, and allow your energy to flow freely once again.
The journey to healing can be challenging, but it's important to remember that there are paths to recovery.
Acknowledging the toll that trauma takes on your mental, emotional, and physical health is the first step towards reclaiming your life.
At this point, you might be wondering how to move forward and find relief from these burdensome symptoms.
It's here that the power of energy healing can offer a transformative beacon of hope. Through remote energy healing sessions, we have the opportunity to address the underlying imbalances that trauma may have left in its wake.
When you work with a skilled Energy Healer, you can go from feeling powerless to empowered. Instead of feeling dependent on pharmaceuticals or years of therapy, your own brain can once again begin to create the chemistry that your body, mind, and spirit needs in order to maintain balance.
As an experienced Energy Healer, I specialize in guiding my clients through the process of healing and restoration. I invite you to take action today towards your journey of recovery.
You can choose to schedule an energy healing session with me now, allowing us to work together towards your wellbeing. Or, if you'd like to learn more about how energy healing can specifically benefit you, I encourage you to book a free Clarity Call.
This call will give us the chance to chat, understand your unique situation, and determine if we're the right fit to embark on this healing journey together.
Remember, you don't have to navigate this path alone. Healing is possible, and I'm here to support you every step of the way. Take that step towards reclaiming your sense of self and finding the peace you deserve.
---