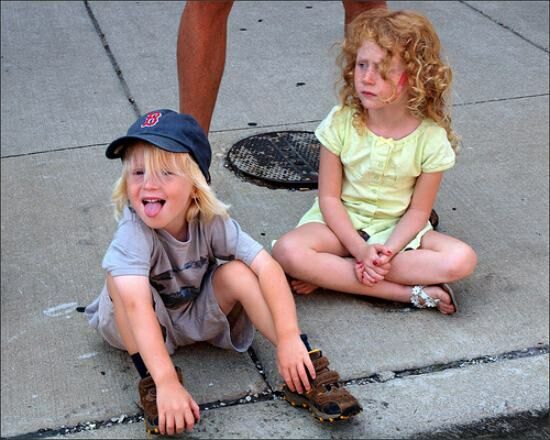 I was really active as a kid, a tomboy, they called it then. And in spite of some of the ridiculous stuff I did – jumping off roofs and out of trees, playing "Circus" and "Olympics" without benefit of proper equipment – somehow I never got hurt.
Well, not beyond the typical skinned knees, cuts, bumps, and scrapes that kids get.
And yet, occasionally I would have some inexplicable pain.
In my BONES.
My mom told me it would pass. These were "growing pains," she said. My body was getting ready to GROW, and my bones needed to start changing.
That was very good news to me, tired of being the shortest kid in the seventh grade.
But it still hurt.
Something similar happens when you're ready to grow emotionally. Spiritually.
When you take a look at your life and wonder,
How did I get off track? This isn't the life I want!
And, like it or not, you've just made a decision to find your path again. And it seems the Creator or is very cooperative when it comes to decisions. Very supportive of what you choose, whatever it might be.
Yes, you also made decisions that got you to that place you didn't like. And still, Creator supported your choices then, too.
Some, or even most of the pieces of your present life may not belong in the life you're headed toward. And if they don't fit, they WILL manage to fall away somehow. Often, it doesn't even make any sense, at least at the time.
Why did the relationship fall apart? We LOVED each other!

Why did I get laid off? That was a good job and I was great at it!
It may not feel like it right now, but don't worry.
All is well. You're just preparing to GROW.
Sometimes, it's only in retrospect, years later, that you realize… you could never have gotten from THERE to HERE, without THAT happening in your life.
And the HERE (as it turns out) is pretty marvelous.
…
That summer after seventh grade, I grew a whopping 6 inches. And I wasn't even done yet. Still had another three inches to go.
And I was having such a great time as the upgraded ME that I never noticed any pains.
What Happens When You Choose to Elevate Your Consciousness
Another sort of growth, and a different kind of sensation. And it can be anywhere from extremely uncomfortable to astoundingly beautiful.
But always worth it!
Read more here about Kundalini Rising.
Photo credit: The Bad News Bears via photopin (license)