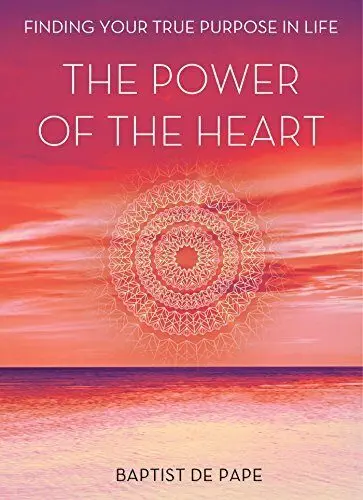 Using exciting spiritual and scientific insights, The Power of the Heart: Finding Your True Purpose
(by Baptist de Pape) gives compelling evidence that your heart is more than a physical organ. It possesses its own intelligence, able to transform your views on money, health, relationships, and success.
Inside the book are inspirational quotes and mindfulness exercises to guide you to activate your own heart's special powers — including intuition, intention, gratitude, forgiveness, and love.
These unforgettable lessons from the world's greatest teachers – including Marianne Williamson, Gary Zukav, Maya Angelou, Deepak Chopra, Jane Goodall, Marci Shimoff, Paulo Coelho, and Eckhart Tolle – will inspire you to find your hidden talents, hear your inner voice, and fulfill your highest purpose in life.
The new science on the role of the physical heart satisfies our minds in a way that allows us to more fully believe in what we intuitively sense.
Therese A. Tappouni
As a young lawyer, the author was filled with anxiety and fears about his future. He felt the call to investigate the incredible power of the heart and how it could lead him to his true purpose in life.
His quest took him around the world, interviewing eighteen living icons on camera. Generously sharing their touching personal stories as well as profound guidance, these leaders co–created with de Pape a multidimensional, illuminating portrait of the heart as an inexhaustible source of love and wisdom that far surpasses that of the mind.
The Power of the Heart
includes chapters on Paths to the Heart, The Inner Powers, and Heart in the World. Topics covered include walking in silence, present awareness, following your intuition, doing loving-kindness or compassion practices, and living fearlessly.
This is a book I will refer to when I'm looking for uplifting reading, or when I need to unwind from the stresses of the everyday world.
Nerdy Girl
And from the director of The Secret (Drew Herriot), is the movie version: