Unlock the Secrets to Holistic Wellness: 52 Tips for Mind, Body, and Soul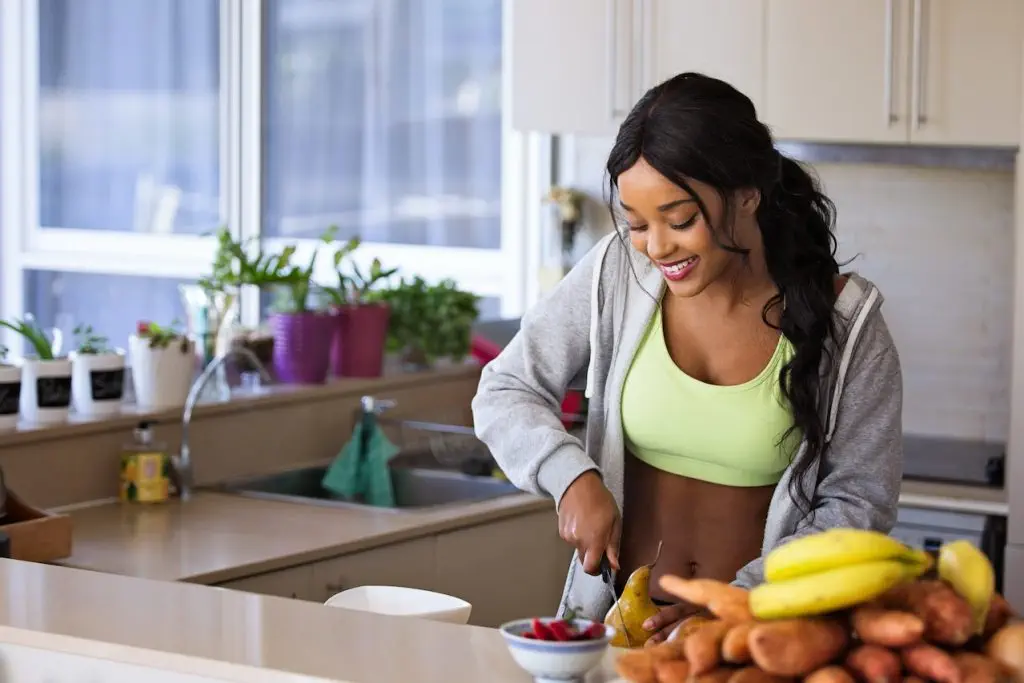 In our fast-paced world, the pursuit of holistic well-being has become more important than ever. Holistic health encompasses the harmony of mind, body, and soul, recognizing the interconnectedness of these facets of our existence.
To help you on this transformative journey, I've put together 52 holistic health tips that cover a wide spectrum of practices. From mindfulness techniques to natural remedies, each tip offers a unique way to nurture your well-being. Let's explore this treasure trove of wisdom and learn how we can unlock the secrets to holistic wellness.
Mindful Breathing
Start your day with deep, intentional breaths to center yourself. Remember, your breath is a bridge between your body and mind. As you inhale, imagine inhaling calm and positivity. When exhaling, release tension and stress.
This practice sets a peaceful tone for the day, helping you navigate challenges with a centered mind. Regular mindful breathing can improve emotional balance and reduce anxiety. So, take a few moments each morning to breathe in serenity.
Grounding in Nature
Spend time outdoors, connecting with the Earth's energy to recharge. Nature offers a powerful source of healing energy. Whether it's a walk in the park, hiking in the mountains, or simply sitting under a tree, nature has a calming effect on the mind and body.
Remove your shoes and feel the Earth beneath your feet to ground yourself, aligning with its natural rhythms. This practice, known as "earthing," can boost your mood, reduce inflammation, and enhance sleep quality. It's a simple yet profound way to nurture your well-being through nature.
Positive Affirmations
Speak kind words to yourself daily to boost self-esteem. Affirmations are like seeds you plant in your mind. When you consistently tell yourself positive statements like "I am capable" or "I am worthy of love," you nurture self-belief. These words have the power to transform self-doubt into confidence and self-criticism into self-compassion. Incorporate affirmations into your morning routine or write them down to carry with you throughout the day. Embrace the healing potential of self-affirmation.
Hydration Awareness
Drink water mindfully, aiming for at least 8 glasses a day for vitality. Water is the essence of life, and how you consume it matters. Start your day with a glass of room temperature water to rehydrate your body. Throughout the day, maintain a steady intake to support digestion, circulation, and overall well-being.
Listen to your body's signals; thirst is your body's way of asking for hydration. Opt for filtered water whenever possible to minimize exposure to contaminants. Remember, staying well-hydrated is a foundational step in holistic health.
Herbal Teas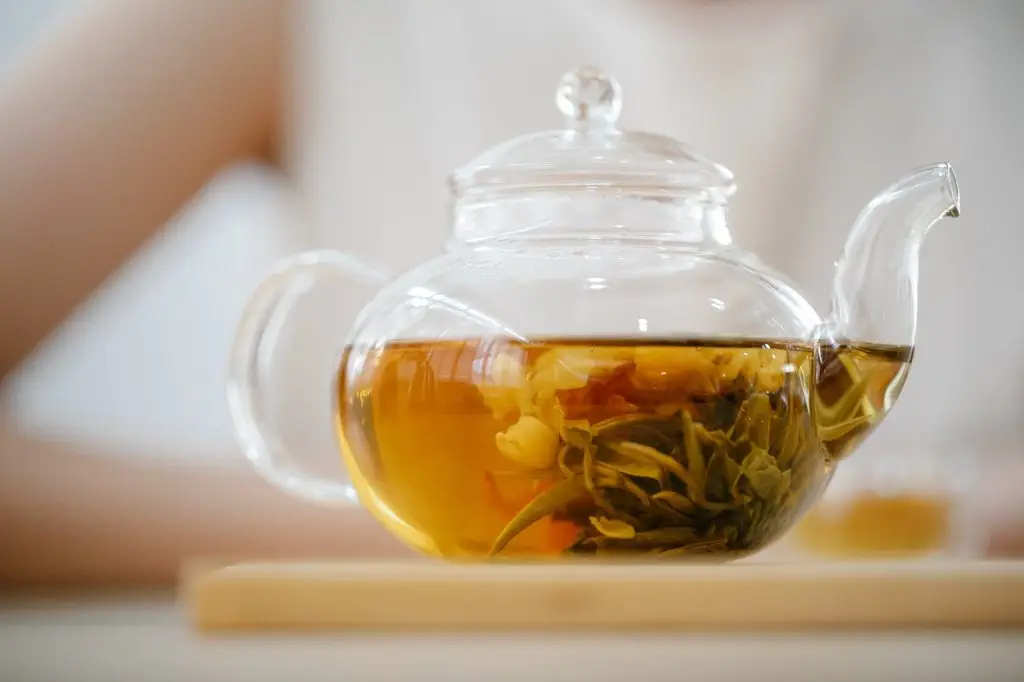 Incorporate herbal teas like chamomile and ginger for holistic wellness. Herbal teas are not just beverages; they're natural remedies for various ailments. Chamomile tea, for instance, soothes anxiety and aids digestion. Ginger tea has anti-inflammatory properties and supports immunity.
Experiment with different herbs to find your favorites and embrace their therapeutic benefits. Sipping herbal teas is a delightful way to nurture your body and spirit.
Meditation Moments
Dedicate moments for meditation to calm the mind and reduce stress. Meditation isn't about emptying your mind but rather finding stillness within. Start with just a few minutes a day, focusing on your breath or a calming mantra.
As you progress, you'll notice increased mindfulness, reduced anxiety, and improved emotional resilience. Meditation moments are like mini-vacations for your mind, offering clarity and peace amidst life's demands.
Aromatherapy Bliss
Essential oils like lavender can enhance relaxation and sleep quality. Aromatherapy harnesses the power of scents to influence emotions and well-being. Lavender, with its calming aroma, promotes relaxation and can help you sleep better.
Use essential oils in diffusers, as massage oils, or in a relaxing bath to experience their therapeutic effects. Aromatherapy is a fragrant path to emotional healing and stress reduction.
Mindful Eating
Savor every bite, focusing on nourishment and enjoying your food. In our fast-paced lives, we often rush through meals without truly savoring the flavors. Mindful eating invites you to engage all your senses while you eat. Pay attention to texture, taste, and aroma. Chew slowly, and put your fork down between bites.
This practice not only enhances your enjoyment of food but also aids digestion and prevents overeating. Make mealtime a sacred ritual for nourishing your body and soul.
Quality Sleep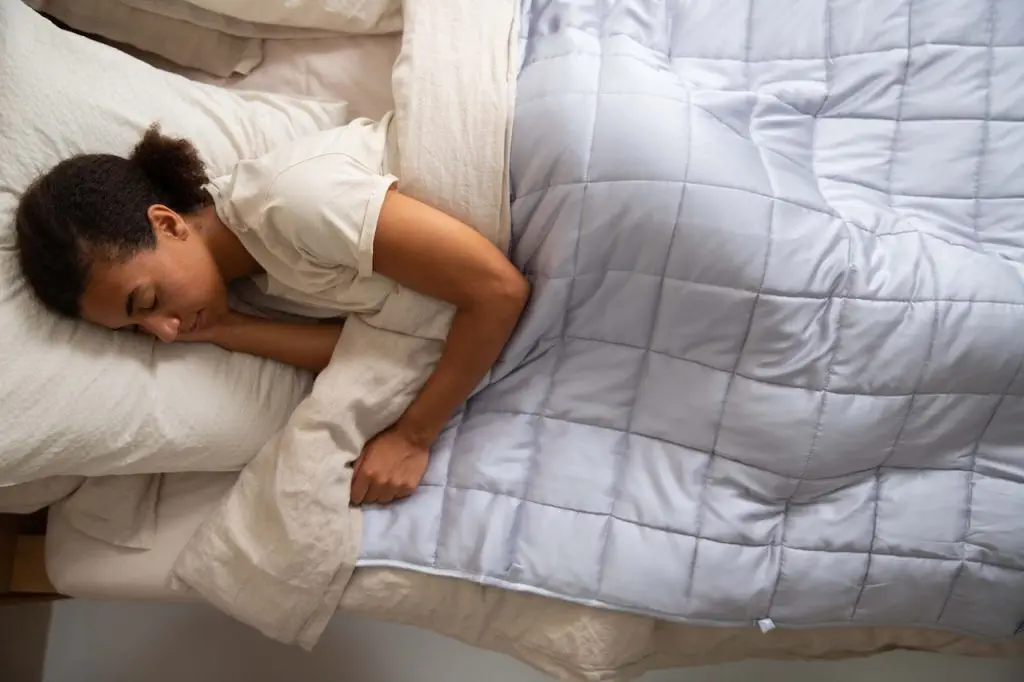 Prioritize restful sleep; create a sleep-friendly environment. Adequate sleep is vital for physical and emotional well-being. Ensure your bedroom is a sanctuary of tranquility, free from distractions. Develop a bedtime routine to signal your body it's time to wind down. Limit screen time before sleep and embrace darkness for deeper rest.
Quality sleep restores your body and mind, making you more resilient to life's challenges.
Daily Gratitude
Reflect on three things you're grateful for each day to boost positivity. Gratitude is a powerful emotion that can transform your outlook on life. Take a moment each day to acknowledge the blessings, no matter how small.
By cultivating gratitude, you shift your focus from scarcity to abundance, leading to greater contentment and emotional resilience. Keep a gratitude journal to make this practice a daily habit.
Laughter Therapy
Laugh heartily; it's a natural stress-reliever. Laughter isn't just a reaction to humor; it's a therapy in itself. It releases endorphins, reducing stress and pain. Surround yourself with people who make you laugh, watch a comedy, or engage in playful activities. Laughter is a universal language of joy that heals and connects.
Holistic Fitness
Engage in activities that align with your body's needs and preferences. Exercise isn't just about sweating; it's about moving joyfully. Find activities you love, whether it's dancing, yoga, hiking, or swimming.
When you enjoy your workouts, they become a source of pleasure and emotional release, not a chore. Listen to your body and give it the movement it craves.
Self-Massage
Treat yourself to a soothing self-massage for relaxation and tension release. Self-massage is a gesture of self-love and care. Use natural oils or lotions, and focus on areas where you carry tension.
It's not only physically soothing but also emotionally nurturing. It's your way of saying, "I deserve this moment of relaxation."
Sunshine Vitamin
Get a dose of natural Vitamin D from sunlight. Sunlight is a natural mood booster and a source of Vitamin D, essential for bone health and immune function.
Spend time outdoors, but remember to start your sun exposure with the weaker sunlight of early mornings to protect your skin by building up melanin, and prevent damage. A balance of sunlight exposure contributes to your holistic well-being.
Crystal Healing
Explore the energetic benefits of crystals like amethyst or rose quartz. Crystals are more than just beautiful gems; they hold unique energies that can align with your intentions.
Amethyst promotes inner peace and intuition, while rose quartz embodies love and compassion. Carry or place crystals in your environment to amplify their healing properties.
Digital Detox
Unplug from screens regularly to reduce stress and improve focus. In our digital age, it's essential to disconnect periodically. Designate tech-free zones and times to reset your mind.
Use this time for reflection, creativity, or simply enjoying the present moment. A digital detox helps you reclaim your time and mental clarity.
Chakra Balancing
Learn about your chakras and techniques to balance them. The chakras are energy centers within your body, each associated with different aspects of your life.
Understanding and balancing them can lead to emotional and spiritual harmony. Practices like meditation, yoga, and Reiki can help realign your chakras, promoting holistic well-being.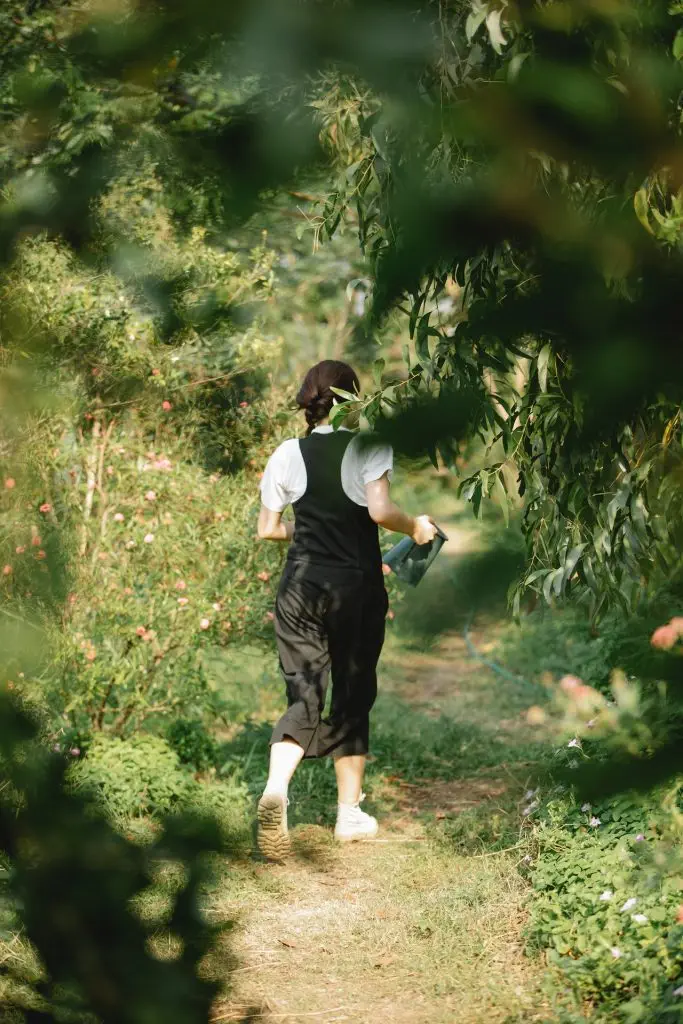 Forest Bathing
Immerse yourself in the healing energy of the forest. Shinrin-yoku, or forest bathing, is a Japanese practice of connecting with nature. It involves slow, mindful walks in the woods, allowing you to absorb the forest's energy and tranquility.
Research shows that it reduces stress hormones and improves mood. Embrace the healing power of trees and reconnect with the natural world.
Holistic Skincare
Choose natural, toxin-free skincare products for radiant skin. Your skin is a reflection of your overall health. Using natural skincare products free of harsh chemicals and toxins is a holistic approach to maintaining healthy, glowing skin.
Choose products with ingredients like aloe vera, shea butter, and essential oils to nourish and protect your skin.
Mindful Journaling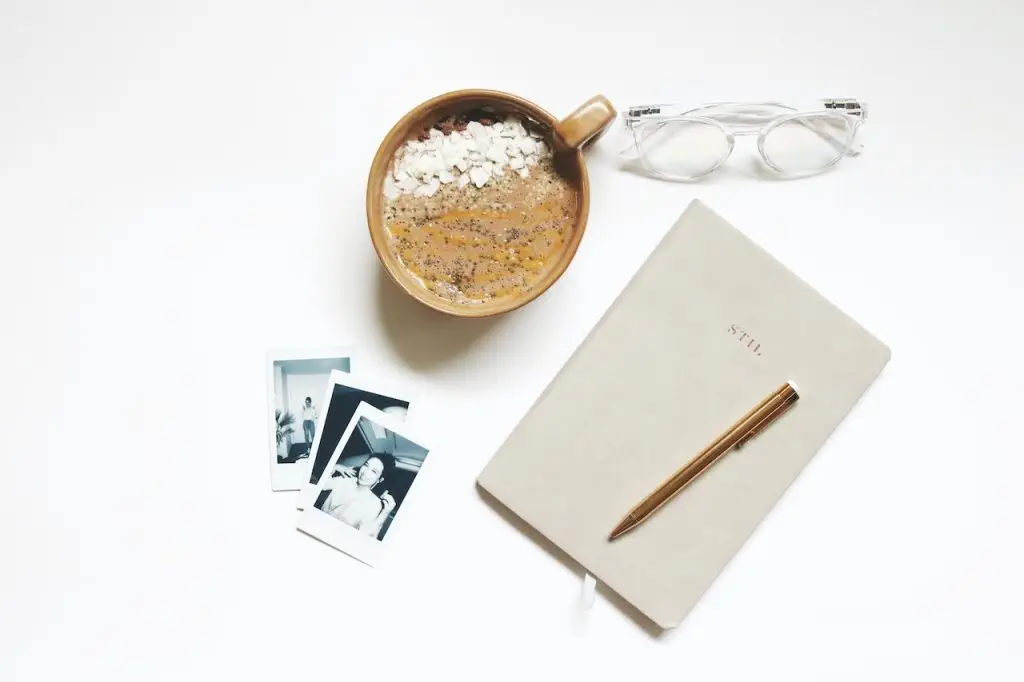 Write down your thoughts and emotions to gain clarity and self-awareness. Journaling is a therapeutic practice that allows you to explore your inner world. Pour your thoughts onto paper without judgment.
This process can help you identify patterns, release emotions, and find solutions to challenges. Regular journaling promotes emotional intelligence and self-compassion.
Detox Water
Infuse water with fruits and herbs for a refreshing detox drink. Detox water not only keeps you hydrated but also supports your body's natural detoxification processes.
Try combinations like cucumber and mint or lemon and ginger. These infusions add flavor and beneficial nutrients to your water, making it a tasty and healthful choice.
Yoga Nidra
Experience deep relaxation through guided yoga nidra sessions. Yoga nidra, or yogic sleep, is a guided meditation practice that induces deep relaxation while keeping your mind awake. It's a powerful tool for stress reduction and emotional healing.
Listen to guided yoga nidra sessions to unwind, release tension, and experience profound peace.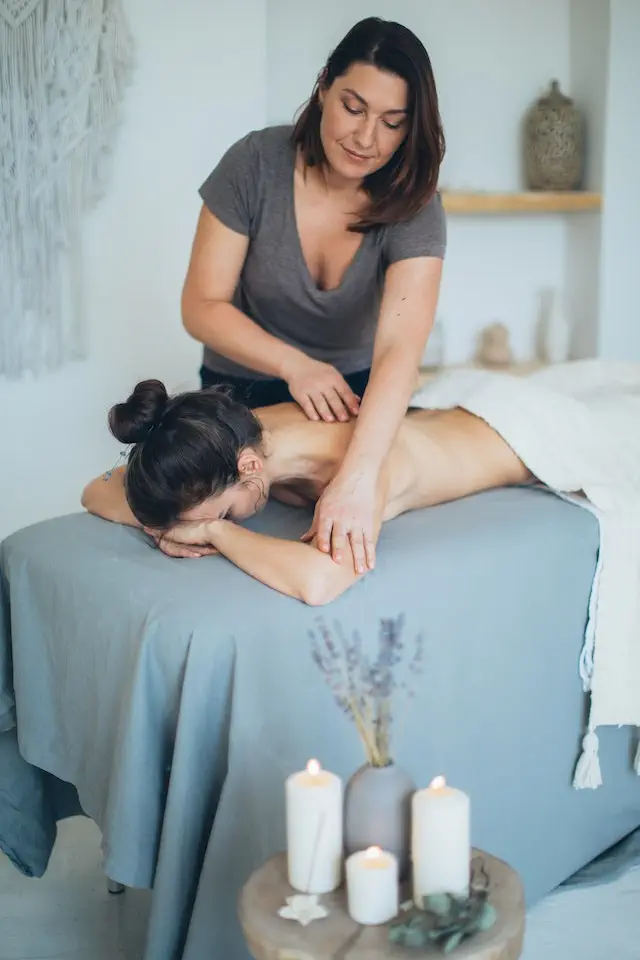 Massage Therapy
Enjoy the benefits of regular massages for muscle relaxation. Massage is more than a luxury; it's a therapeutic practice. Regular massages can reduce muscle tension, improve circulation, and alleviate stress.
Choose a massage style that suits your needs, whether it's Swedish, deep tissue, or hot stone. It's a holistic approach to physical and emotional well-being.
Adaptogenic Herbs
Explore adaptogens like ashwagandha to combat stress. Adaptogens are a class of herbs that help your body adapt to stress and maintain balance. Ashwagandha, for example, supports the nervous system and reduces the effects of stress.
Incorporate adaptogens into your daily routine, whether in tea, capsules, or tinctures, to boost your resilience to life's challenges.
Community Connection
Foster connections with your community for a sense of belonging. Human connection is a fundamental aspect of holistic health. Engage with your local community by attending events, volunteering, or joining clubs that align with your interests.
These connections provide emotional support, enhance well-being, and create a sense of belonging.
Intuitive Eating
Listen to your body's cues and eat when hungry, stop when satisfied. Intuitive eating is about reestablishing a healthy relationship with food. Instead of following strict diets or counting calories, tune in to your body's signals. Eat when you're hungry, savor each bite, and stop when you're satisfied.
This practice encourages mindful eating, reduces emotional eating, and fosters a positive connection with food. It's a holistic approach to nourishing your body and soul.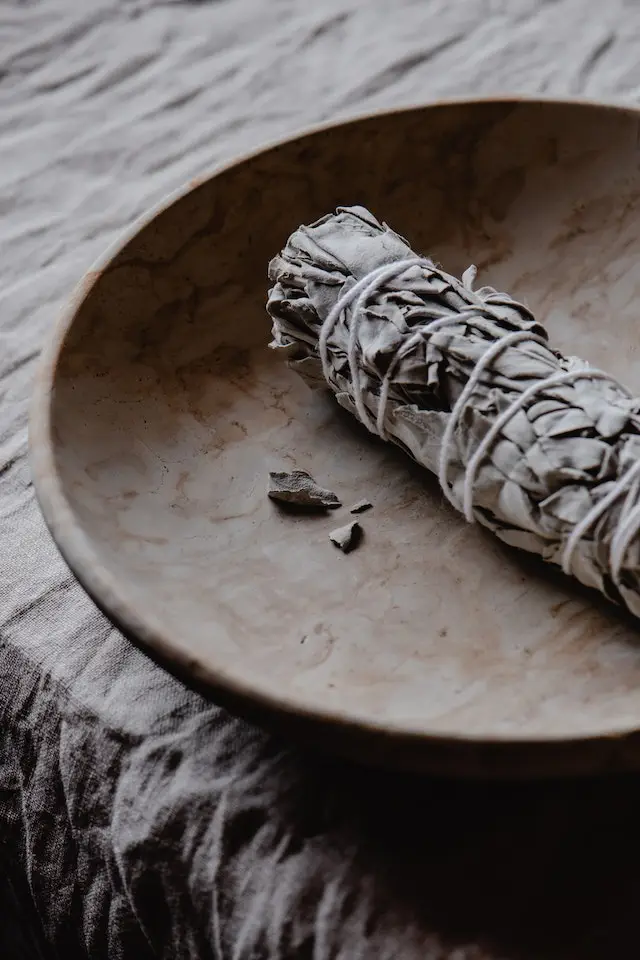 Home Energy Cleansing
Clear your living space of negative energy with sage or palo santo. Your home is a reflection of your inner state. Regular energy cleansing rituals can help maintain a positive and harmonious atmosphere.
Sage smudging or burning palo santo can clear stagnant or negative energy. Open windows and allow fresh air to circulate while doing this to usher in new, positive energy. By cleansing your space, you create a nurturing environment that supports your emotional well-being.
Earthing Mats
Experience grounding indoors with earthing mats. When you can't be outdoors, earthing mats provide an alternative way to connect with the Earth's energy. These mats conduct the Earth's electrons and offer various health benefits, including improved sleep, reduced inflammation, and stress relief.
Place an earthing mat under your feet or on your bed to experience its grounding effects. It's like bringing a piece of nature's healing energy into your home.
Holistic Dentistry
Choose a dentist who integrates natural practices into oral care. Holistic dentistry considers the connection between oral health and overall well-being.
Look for a dentist who uses biocompatible materials, practices mercury-free dentistry, and emphasizes preventive care. This holistic approach ensures your dental health aligns with your overall health goals.
Chiropractic Care
Maintain spinal health through chiropractic adjustments. Chiropractic care focuses on the relationship between the spine and the nervous system. Regular adjustments can improve spinal alignment, reduce pain, and enhance your body's natural healing abilities.
Consult a qualified chiropractor to explore this holistic approach to well-being.
Color Therapy
Explore the influence of colors on your emotions and energy. Color therapy, or chromotherapy, is the use of specific colors to promote emotional and physical healing. For example, blue is associated with calmness and relaxation, while yellow can energize and uplift.
Incorporate colors intentionally in your environment, clothing, or meditation practice to align with your emotional and energetic needs.
Hiking Meditation
Combine nature and meditation on a peaceful hike. Hiking meditation integrates physical activity with mindfulness. Choose a scenic trail, and as you walk, focus on your breath, the rustling leaves, or the beauty of nature.
This practice deepens your connection to the environment and promotes relaxation. It's a holistic way to nurture your mind and body simultaneously.
Sound Healing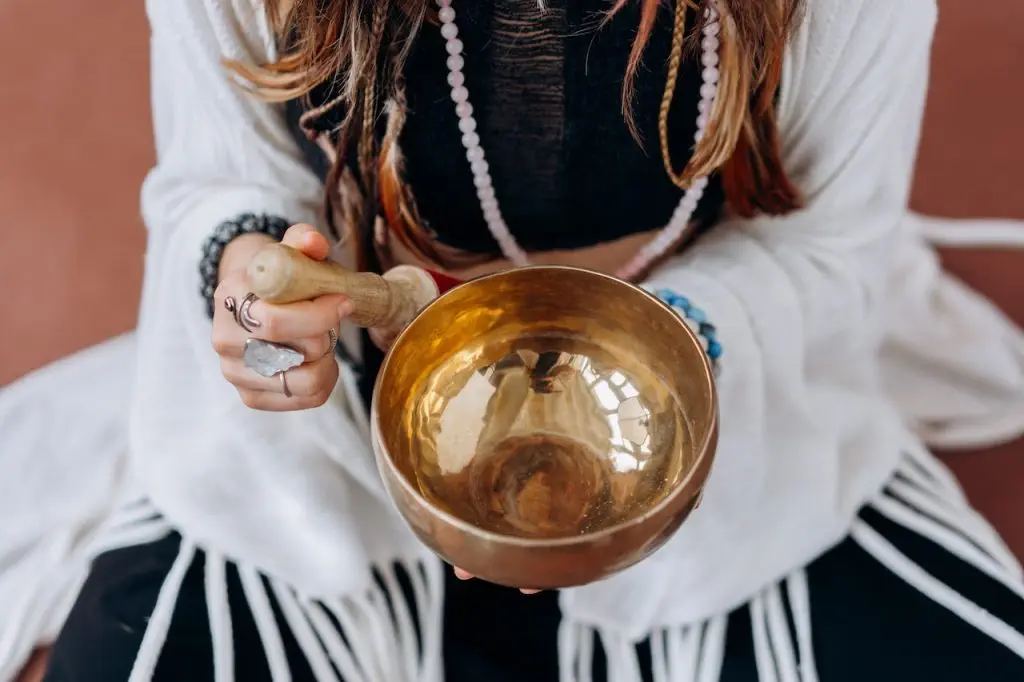 Tune into the soothing vibrations of singing bowls or chimes. Sound has a profound impact on our emotions and energy. Sound healing uses specific frequencies to induce relaxation and reduce stress.
You can attend sound healing sessions or explore it on your own with instruments like singing bowls or chimes. Let the soothing sounds wash away tension and restore your inner harmony.
Holistic Parenting
Embrace mindful parenting techniques for your children's well-being. Holistic parenting involves nurturing your child's physical, emotional, and spiritual development.
Practice active listening, offer emotional support, and encourage creativity. Create a safe space for your children to express themselves authentically. By nurturing their holistic well-being, you empower them to grow into resilient, compassionate adults.
Acupressure
Learn acupressure points for self-healing and relaxation. Acupressure is an ancient healing technique that involves applying pressure to specific points on the body. It can alleviate pain, reduce stress, and promote relaxation.
Explore acupressure techniques for common issues like headaches or anxiety. It's a self-care practice that empowers you to take charge of your well-being.
Dance Therapy
Express yourself and release stress through dance. Dance is a holistic way to connect with your body and emotions. Put on your favorite music and move freely.
Dance therapy can improve mood, reduce anxiety, and enhance self-expression. Let your body be your guide as you dance your way to emotional well-being.
Healing Soundtracks
Listen to music with healing frequencies for relaxation. Music has a profound impact on emotions. Seek out music with specific frequencies that promote relaxation and healing, such as 432 Hz or 528 Hz.
Create playlists of calming tunes to listen to during stressful moments or as part of your daily routine. Let the healing power of music soothe your soul.
Salt Therapy (Halotherapy)
Visit salt caves or use salt lamps for respiratory health. Salt therapy, or halotherapy, involves exposure to salt-infused air, which can benefit respiratory conditions like asthma or allergies.
Use salt lamps at home to improve air quality and promote relaxation. This holistic practice supports both physical and emotional well-being.
Emotional Release
Allow yourself to cry or express emotions to release tension. Emotional release is a vital part of holistic healing. It's okay to feel and express your emotions. Holding them in can lead to physical and emotional tension.
Find healthy outlets like journaling, talking to a trusted friend, or simply allowing yourself to cry when needed. Emotional release frees you from the weight of suppressed feelings, promoting emotional clarity and healing.
Mindful Tech Usage
Set boundaries with technology to reduce screen time. In today's digital age, it's crucial to create a healthy relationship with technology. Set boundaries by designating tech-free times and spaces. Use apps that track your screen time and offer reminders to take breaks.
These practices help you maintain a mindful balance between your online and offline life.
Holistic Hair Care
Choose natural hair products to promote hair health. Your hair reflects your overall health, and what you put on it matters.
Opt for natural hair care products free from harsh chemicals like sulfates and parabens. Look for nourishing ingredients like argan oil or aloe vera. Nurturing your hair holistically ensures it stays healthy and vibrant.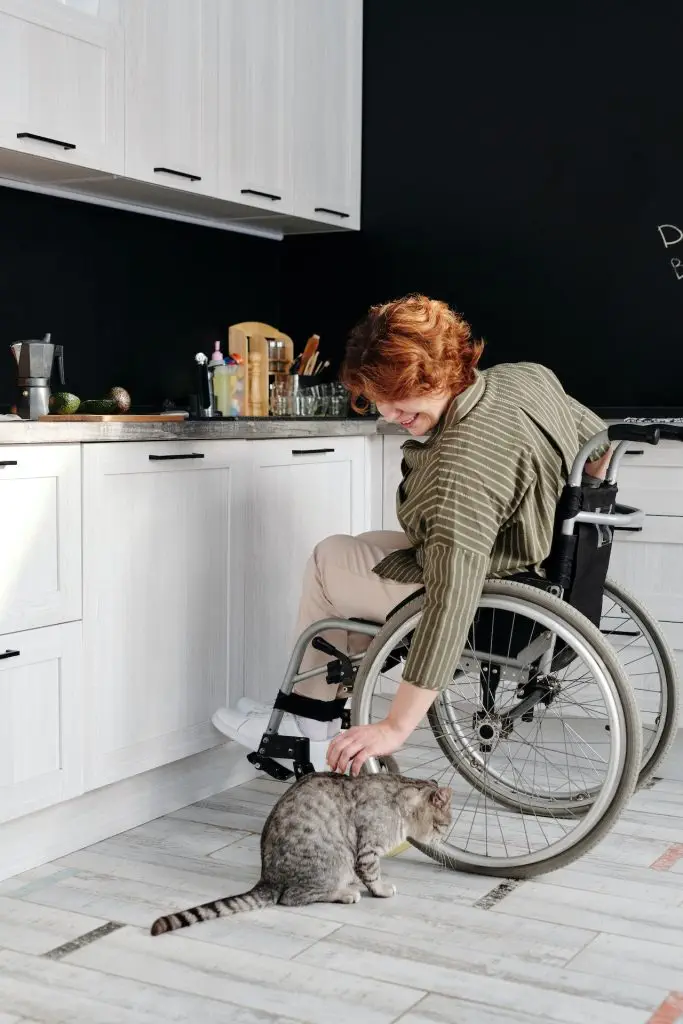 Holistic Pet Care
Extend holistic practices to your furry friends for their well-being. Your pets also benefit from holistic care. Feed them high-quality, natural foods, and consider alternative therapies like acupuncture or herbal remedies.
Create a harmonious environment that supports their emotional and physical health. Holistic pet care enhances the bond between you and your beloved animals.
Laughter Yoga
Combine laughter and yoga for an uplifting experience. Laughter yoga is a playful practice that combines laughter exercises with yogic deep breathing. It's a fun way to reduce stress, increase oxygen intake, and promote emotional well-being.
Join a laughter yoga class or incorporate it into your daily routine for a dose of positivity.
Crystal Elixirs
Make gem-infused water for added energetic benefits. Crystal elixirs are a holistic way to infuse your water with the energy of specific crystals.
Cleanse and charge a crystal, then place it in your water bottle. As you sip, you'll absorb the crystal's vibrations. For example, amethyst elixir can enhance inner peace. Explore different crystals and their properties to align with your intentions.
Tai Chi
Practice this flowing martial art for balance and serenity. Tai Chi is a gentle martial art that combines slow, flowing movements with deep breathing and mindfulness. It promotes balance, flexibility, and emotional harmony.
Consider joining a Tai Chi class or following online tutorials to experience its holistic benefits.
Eco-Friendly Living
Embrace sustainable choices to nurture the planet and yourself. Sustainable living aligns with holistic values by recognizing the interconnectedness of all life. Reduce waste, choose eco-friendly products, and minimize your carbon footprint.
This conscious lifestyle benefits not only the planet but also your own well-being.
Affirmation Art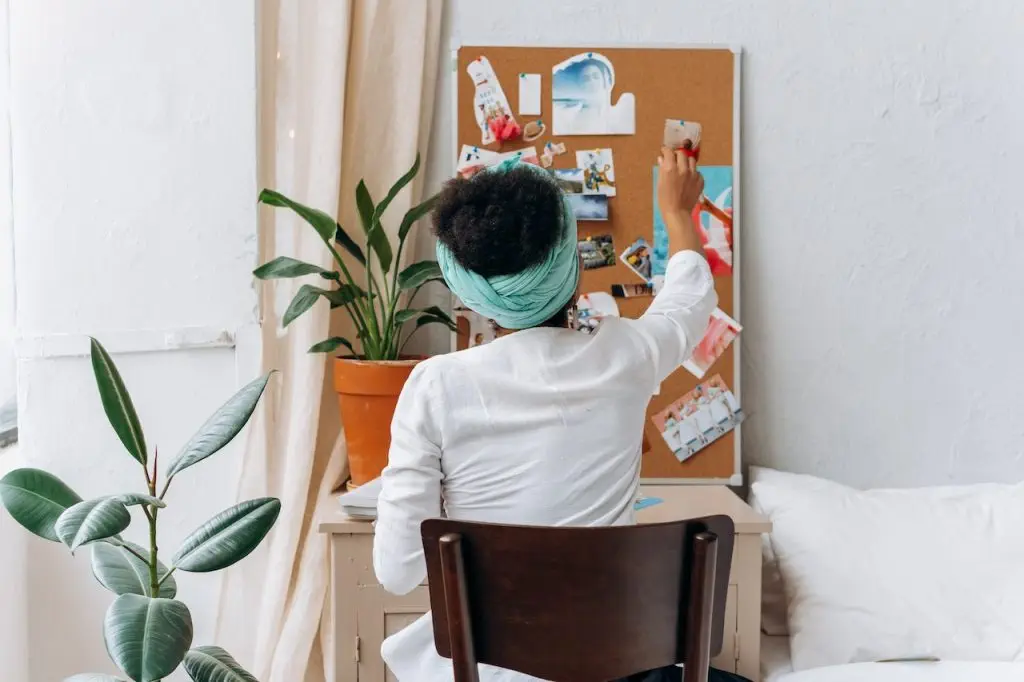 Create art that embodies your positive affirmations. Art is a powerful medium for self-expression and healing. Combine your creative talents with affirmations to manifest your intentions visually.
Whether it's painting, drawing, or crafting, your artwork can serve as a daily reminder of your positive affirmations, anchoring them in your life.
Reiki Healing
Explore the energy healing practice of Reiki for holistic wellness. Reiki is a Japanese healing technique that channels universal energy to promote balance and healing. It can reduce stress, enhance relaxation, and support emotional well-being.
Seek out a Reiki practitioner or consider learning Reiki to incorporate this powerful energy healing into your life.
Holistic Travel
Incorporate wellness practices into your travel adventures. Traveling can be an enriching experience for your soul. Research wellness-focused destinations, retreats, or activities like yoga or meditation classes when planning your trips.
Traveling holistically allows you to explore new cultures while nurturing your well-being.
Organic Gardening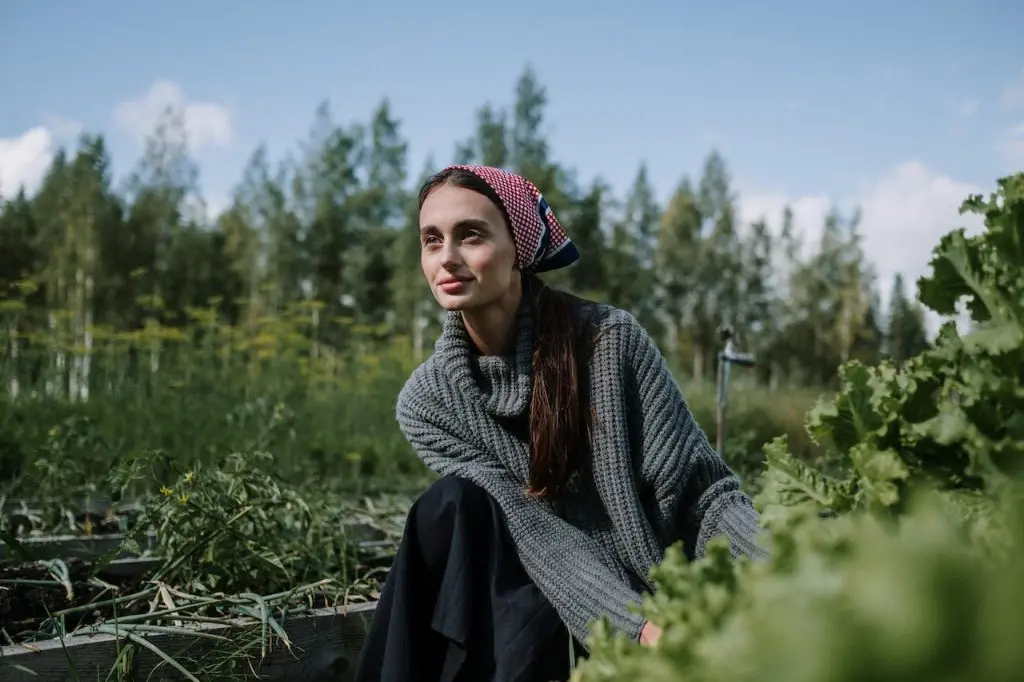 Grow your own organic produce for a connection to nature and health. Gardening is a therapeutic activity that connects you with the Earth. Cultivate your own fruits and vegetables without harmful chemicals to promote health and well-being.
Tending to a garden offers the satisfaction of nurturing life and enjoying the fruits of your labor.
Affirmative Podcasts
Listen to podcasts that promote positivity and growth. Podcasts are a convenient way to incorporate personal development into your daily life.
Find podcasts that inspire, educate, and uplift you. Topics can range from mindfulness and emotional intelligence to resilience and well-being. Listening to affirmative podcasts can become a part of your holistic self-care routine.
Holistic Philanthropy
Support charitable causes aligned with holistic values. Philanthropy allows you to extend your positive impact globally.
Research and donate to organizations that promote well-being, sustainability, and social justice. Your contributions support causes that align with your values, making the world a better place for everyone.
These 52 holistic health tips encompass a wide range of practices that can help you achieve balance and well-being in your life. Incorporating even a few of these tips into your daily routine can make a significant difference in your holistic wellness journey.
Remember that holistic health is about nurturing your mind, body, and soul, and recognizing the interconnectedness of these aspects of your life. Embrace these tips and enjoy your own transformative journey as you unlock the secrets of holistic wellness.