If saying "no" is challenging for you, or if you often find yourself putting others' needs before your own, it's time to explore the practice of setting and maintaining healthy emotional boundaries.
---
This is especially vital if you identify as empathic or highly sensitive. While your desire to help others is admirable, remember that taking care of yourself first allows you to be there for others in a sustainable and meaningful way.
As an Empath or HSP, you possess a unique ability to deeply connect with others' emotions. However, this gift comes with the risk of unconsciously absorbing and internalizing their emotional and physical pain.
Such constant emotional overload can lead to heightened stress levels, triggering a prolonged state of fight-or-flight response. Over time, this chronic stress and emotional burden can take a toll on your immune and nervous systems, potentially contributing to the onset or worsening of fibromyalgia symptoms.
Tips for Creating and Maintaining Healthy Emotional Boundaries
Identify Your Stressors
Take note of the people, situations, or environments that consistently cause you stress or anxiety. Keeping a journal can help you recognize patterns and triggers. Once you identify them, consider ways to minimize exposure or, when possible, eliminate them from your life.
Distance Yourself from Negative Influences
Setting strong and consistent emotional boundaries might involve limiting contact with individuals who drain your energy or exhibit toxic behavior. It's okay to step back from relationships that do not support your well-being.
Practice Energy Release Techniques
Negative energies can accumulate in your various systems, affecting your emotional and physical well-being. Activities like journaling, meditation, or just getting creative can help help to release pent-up emotions. You can also benefit from energy healing modalities that aid in clearing and balancing your energy.
Embrace the Power of "No"
If you're a people-pleaser, saying "no" may feel weird. However, setting boundaries is an act of self-care that empowers you to prioritize your well-being. Have some polite phrases or techniques ready for declining requests, and remember that saying no is essential for maintaining balance.
When you experience conditions like fibromyalgia or any chronic or invisible illness, healthy boundaries become a necessary part of self-care. Neglecting to establish healthy emotional boundaries can lead to chronic stress and emotional overload, potentially exacerbating these conditions. Recognizing the impact of poor boundaries on your well-being and embracing techniques to protect your energy can help you lead a healthier and more balanced life.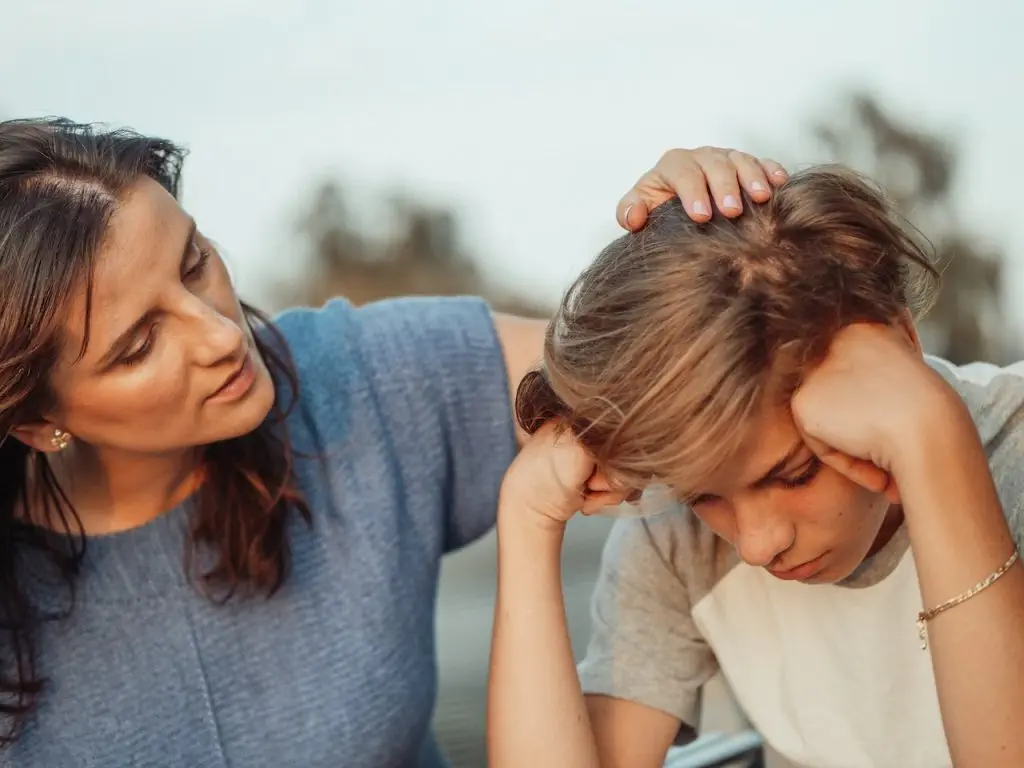 Are you ready to begin reclaiming your well-being by setting healthy boundaries and protecting your energy?
If you feel overwhelmed or need guidance in developing and maintaining strong emotional boundaries while maintaining your personal values, I invite you to schedule a Complimentary Clarity Call with me. During this brief call, we'll explore your specific needs and challenges, and together, we can determine if we're a good fit to work together.
Take the first step towards a healthier and more fulfilling life.
Click the button below to book your Clarity Call today!
---